Bridge Type Sing Head Polishing Machine(fickert Abrasive) QSM-1300/2000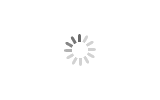 Bridge Type Sing Head Polishing Machine(fickert Abrasive) QSM-1300/2000
GREAT BASE (GB machine) QSM-1300/2000 Bridge Type Single Head Polishing Machine (fickert Abrasive) is supplied by our GREAT BASE factory, and QSM-1300/2000 is idea machine for Granite/Marble Slab surface polishing and grinding, it adopts Fickert as abrasive, and it can get higher polishing degree in granite slab polish, very suitable for granite dark tombstone slab polishing, also big marble slab polishing。 GREAT BASE (GB machine) worked in stone processing machine industry nearly 20 years, our GREAT BASE (GB machine) different types stone processing machine working in more than 60 countries and we have several partners in different countries or area. We can provide professional solution and good service for all of our abroad clients about stone cutting, polishing, edge cutting, special shape processing.
The most suitable granite Tombstone Polishing Machine
Introduction : Great Base (GB machine) QSM-1300/2000 Bridge Type Single Head Polishing Machine (fickert Abrasive) is widely used in tombstone or middle size stone processing factory, bridge type, single head, adopts D.450 big polishing heads with 6 claws , can adopts 6pcs fickerts at the same time, PLC control ,so machine can move automatically in Z shape, and S shape, QSM-2000 without trolley, that is bridge moving, and QSM-1300 is smaller size, beam fixed by trolley moving to take slab in and out. The grinding heads are controlled by air cylinder to elevate. Their longitudinal and transverse movements are enabled by cycloidal pinwheel reduction motor. Having a PLC programmer inside the electrical cabinet, it can grind the slabs in the ways of longitudinal wave, transverse wave and cycle wave. Adopt linear guide rails for machine, which is with good grinding efficiency. Therefore, it features low cost and high grinding efficiency.
Specification:
This machine is composed of workbench(optional), guide rails, transverse moving, main shaft parts, air circuit and electrical cabinet and so on.
| | | |
| --- | --- | --- |
| Technical Data | QSM-130 | QSM-200 |
| Motor | 11kw | 11kw |
| Max. processing length | 3000mm | 3000mm |
| Max. processing width | 1300mm | 2000mm |
| Dimension(L,W,H) | 5000×2025×2100mm | 4500×4400×2500mm |
1. The guide rails parts:
It is composed with left- right frame; left-right rack seat, driving device; feeding limit device and so on. Left-right support frames are connected with double ends of transverse beam. Left-right support frames are installed on the left-right rack seat through linear guide rail pair. The gear on the transmission shaft from the transverse mesh racks from left-right rack seat, then driving grinding head to longitudinal moving trough driven by worm-reducer
2. Transverse moving parts:
It is composed with transverse beam; sliding plate; rack; bear; cycloidal pin wheel reducer and so on. Sliding plate; rack are installed on the transverse beam. On the end of sliding plate installs cycloidal pin wheel reducer; the other end installs grinding head of fixing sleeve. Gear and rack meshes ,which drives cycloidal pin wheel reducer to realize grinding head transverse moving.
3. Grinding head part consists of grinding head, splined shaft, sliding sleeve,
motor, motor seat, motor belt wheel and air cylinder. Through two air cylinders
drives sliding sleeve of grinding head to move inside stationery sleeve so that
grinding head will rise or descend. Being of projecting wheel structure, grinding head can oscillate from right to left during grinding operation. So that the abrasive and slab can contact linearly with each other in different angles.
4. Workbench consists of workbench plate, supporting seat of workbench plate
and supporting seat of guide rail. The workbench is cast by cement mortar as illustrated in foundation diagram.
5. Electric cabinet: The control circuit is programmed by imported PLC which
controls automatic or semi-automatic grinding in the ways of longitudinal wave, transverse wave and cycle wave.
6. Air circuit: This part consists of air resource triplex, exhaust throttle muffler,
electric diverter valve, relief valve and air cylinder. The grinding head can fall down at an ideal speed and working pressure by adjusting relief valve and exhaust throttle valve. The elevation of grinding head is controlled by electric diverter valve.
Advantage of GB machine
1) GREAT BASE products 90% is for export, QSM-2000 is produced more than 15 years, this bridge type stone polishing machine is with very good structure, we improved based our clients' feedback every year, and the polishing degree is much higher than other type polisher.
2) Adopting advanced world famous brand components in electric parts .
3) Great Base (GB machine) QSM-1300/2000 Bridge Type Single Head Polishing Machine (fickert Abrasive) adopts PLC control, the rails are linear guideway type, high automatic control, also there are different optional choice: can be with worktable, or can be mono block type , or can be longer rails type so can put several slab under the bridge to polish
4) We are professional stone processing machine supplier located in XIAMEN, CHINA, nearly 20 years in stone processing machine industry, we know what kind service need for our abroad clients. Professional service and timely after service is very important for abroad clients.
More detailed machine parts photos:

Main usage and data:
This machine is mainly for polishing granite/marble or other stone slab top surface, then the slab will go to bridge cutting machine or manual edge cutting machine to cut into the size you want. This machine is with one big D.450mm granite polishing head and one D.450mm marble polishing head. So it can polish different slab. It can do polishing 60-90M2 per 8hours.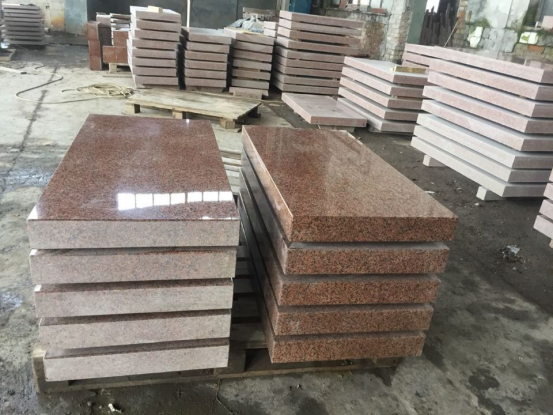 Our Service
Pre-Sales Service
* Inquiry and consulting support.
* Sample testing support.
* View our Factory.
After-Sales Service
* Training how to install the machine, training how to use the machine.
* Engineers available to service machinery overseas.
FAQ
1. Do you have more stone machines?
Yes, we can produce all series of stone processing machines with competitive price and high quality.
2. Do you have agent?
We don't have agent as we all sell directly to our customer, in this way, the customer can get lowest cost.
3. How much is this machine?
Please tell me your stone is granite or marble, the size, your destination port, so that I can quote you best price.
4. How long can I get my product?
Normally it takes 30 days to produce our products.