Newest Mono Block Bridge Saw GBHW-500H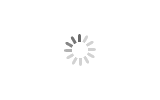 Newest Mono Block Bridge Saw GBHW-500H
Great Base

CHINA

30 days

20sets per month
GREAT BASE (GB machine) GBHW-500H Mono Block Granite Bridge Saw Machine is designed and produced by our GREAT BASE factory, China stone machine manufacturer, GBHW-500H is an idea machine for big granite and marble slab cut for countertop, kitchen top, granite marble slab cut to size , floor slab cutting, paving stone cutting, with cutter head horizontal 360degree rotating , cutter head tilting 45degree by single hydraulic cylinder, worktable up turning 85degree table to cut to size and receive slabs. It also can be mad to order to cut 3500x2100mm big multi wire sawed slabs. GREAT BASE (GB machine) worked in stone processing machine industry nearly 20 years, our GREAT BASE (GB machine) different types stone processing machine working in more than 60 countries and we have several partners in different countries or area. We can provide professional solution and good service for all of our abroad clients about stone cutting, polishing, edge cutting, special shape processing.
Best Mono Block Bridge Saw Machine.
Introduction : Great Base (GB machine) GBHW-500H Automatic Mono Block Bridge Stone Edge Cutting Machine , China made and cheap price, mono block type so easy for abroad install and operate . Adopts PLC control to set program for granite / marble slab cutting, cutting paving stone, cutting granite marble floor tiles slab, cutting countertop, washbasin, windows, cut to size slab processing. Two servo motors for X, Y axis movements speed control, double linear guideway and leadd screw up/down with automatic lubricating system ensure the saw blade can cut from the middle of stone. Up/down speed can be controlled by inverter, Main motor drive the blade directly with double speed for marble and granite cutting, cutter head can rotate 90degree horizontal and tilt 45degree to cut angle. Magnetic ruler calculate the cutting thickness , imported linear guide way in the right/left rails, with high precision .Heavy duty casting iron crossbeam, It is very important machine besides our GBQQJ series Granite Multi Blade Cutting Machine, GBLXM series stone polishing machine. Can work with our GBHW 5 axis CNC bridge Saw, 3 axis processing center to process countertop, wash basin , and other table tops . Very good for big and large granite cutting factory. Also GBHW-500H is very easy to improve to be 3 axis bridge saw machine, 4 axis bridge cutter, even 5 axis CNC bridge cutting machine
Specification:
| | | |
| --- | --- | --- |
| | | GBHW-500H |
| Main motor | kw | 18.5 |
| Feeding servo Motor | kw | 2.2 |
| Slicing servo Motor | kw | 1.5 |
| Max.cutting size | mm | 3200x2000x120 |
| Cutter head up/down stroke | mm | 220 |
| Cutter head rotating angle | | 90degree and tilting 45degree |
| Table rotating angle | | upturning 85degree |
| Total weight | kgs | About 4500 |
| Dimension | mm | 5800x4700x2200 |
Features:
Great Base (GB machine) GBHW-500H China made Automatic Mono Block Bridge Saw for sale, is a highly automatic machine well built to perform various tasks in marble and granite slab processing. It is ideal for cutting gangsaw or multi wire sawed big slab into tiles, building stone into paving floor slab, wall windows slab, countertop slab cutting and big size slabs etc. It is mono block type, easy for you installation and try machine working, also smaller space required in stone processing workshop.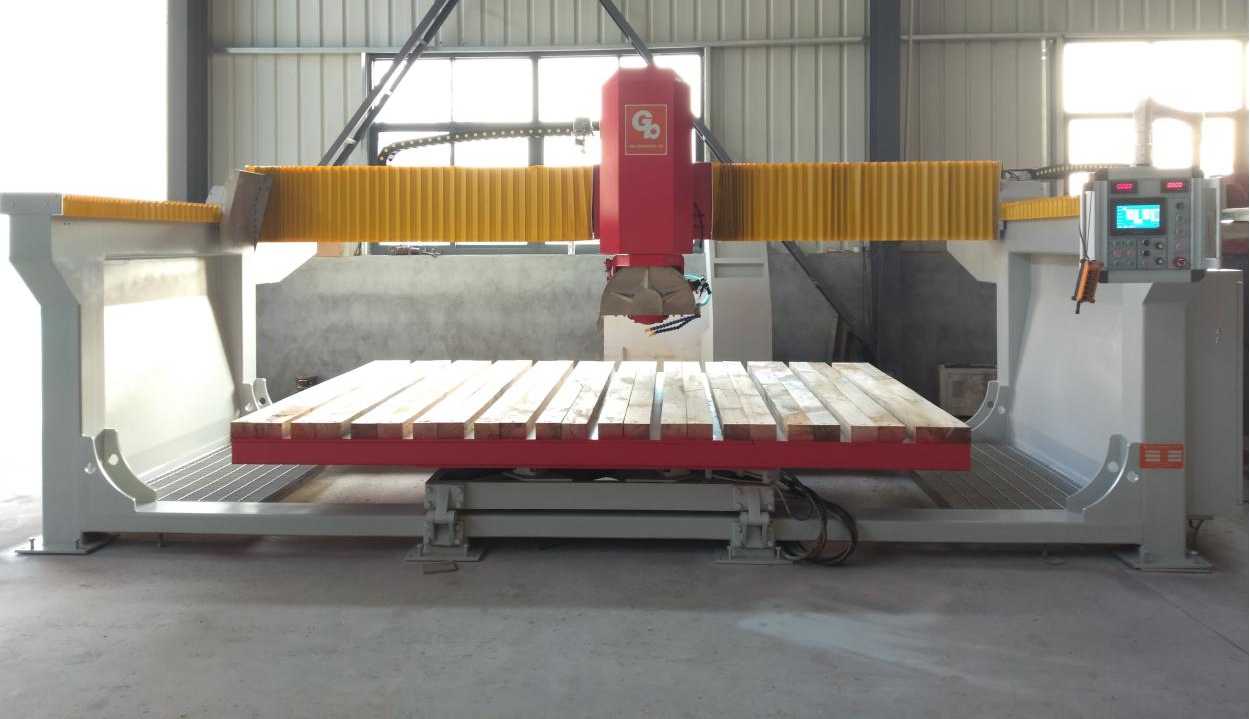 Great Base (GB machine) GBHW-500L/600L granite marble bridge cutting machine, cross-beam is made of quality cast iron with high rigidity. It's good to adsorb the great pressure conveyed from machine blade generated during granite marble slab cutting process. The cast iron cross-beam has been granted thick walls to prevent shape deformation in the long years to come.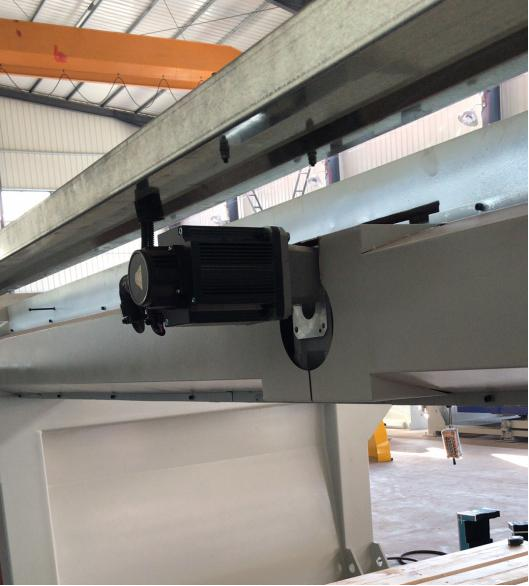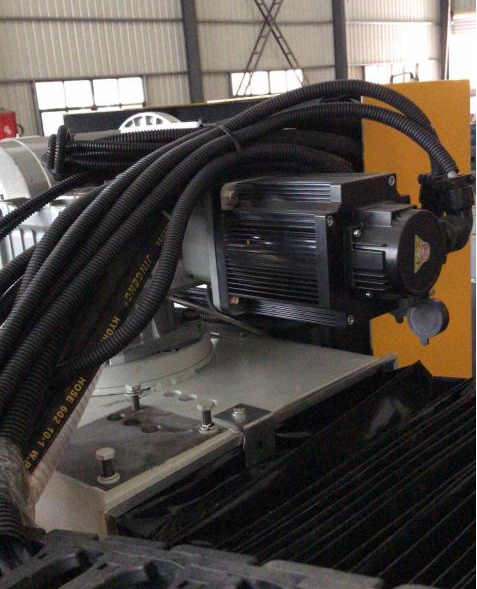 Great Base (GB machine) GBHW-500L/600L 45degree Automatic Bridge Saw Machine ,Two V-shaped tracks have been machined on the top of the bridge saw machine cross-beam with small clearance to guide blade X-axis movement. Imported linear guideway and helical tooth gear and rack have been machined on the two rails in Y axis. These tracks are an insurance of the blade cutting in straight line. They are oil-bathed and covered with organ shield to prevent dust and water for well performance. Also imported magnetic ruler for calculation the cutting width. High precision.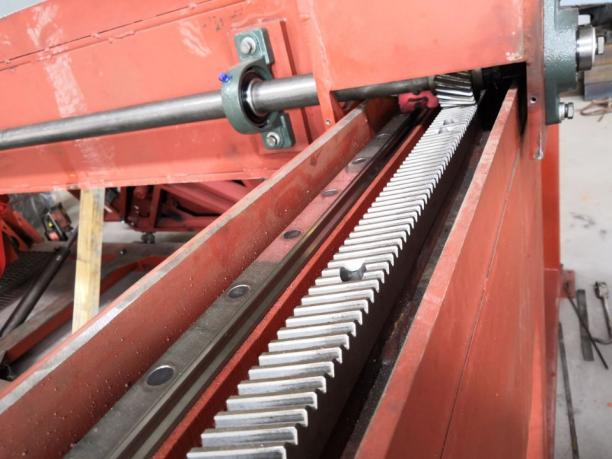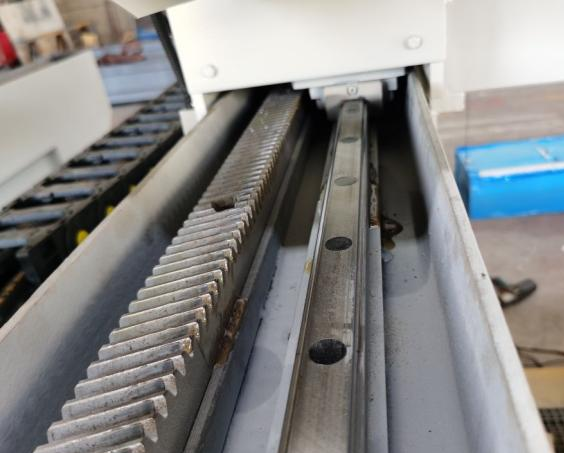 Great Base (GB machine) GBHW-500L/600L mono block bridge cutting machine , China cheap bridge saw, This granite cutting machine manufactured by GB machine factory, Blade lifting/lowering movements in the GBHW-500H is different with other bridge saw, it is up/down by lead screw and double linear guide way with automatic lubricating system. Cutter head rotating is by motor and lead screw inside of the cutter head up/down system. So cutter head can rotate 360degree by motor.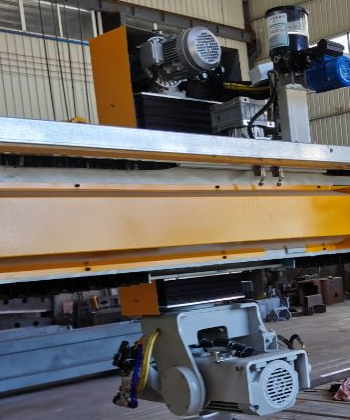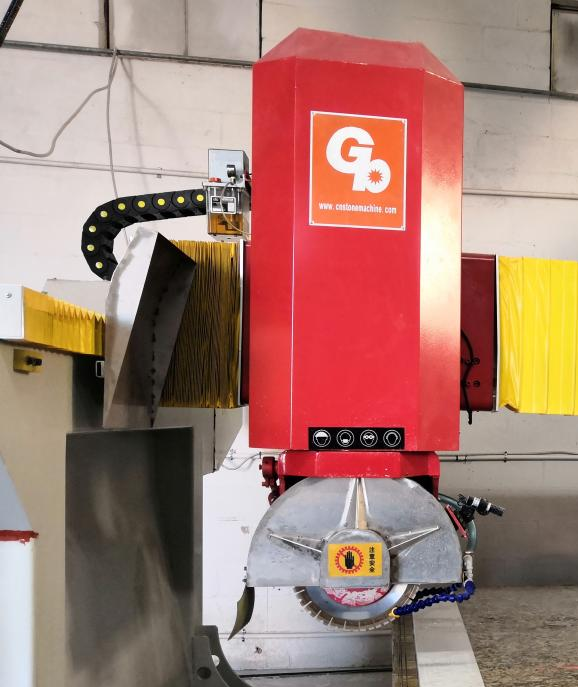 Cutter head rotate 360degree horizontally and tilting 45degree
Great Base (GB machine) GBHW-500L/600L mono block countertop kitchen top big slab edge cutting machine, China manufacturer, Electric cabinet and hydraulic tank are both installed outside of the right wall with machine. and control panel with LCD touch screen display installed in the right rails end in the front of machine, easy for operator work. Cutting parameters can be set into the machine by control panel and then the bridge edge cutting saw machine makes automatic cutting according its PLC program setting. Two servo motors for X,Y axis movement with high precision, high cutting speed, If clients need, we also can add inverter for main motor so change the RPM of saw blade to suitable for different size circle saw blade cutting. Or suitable for different hardness granite marble stone cutting.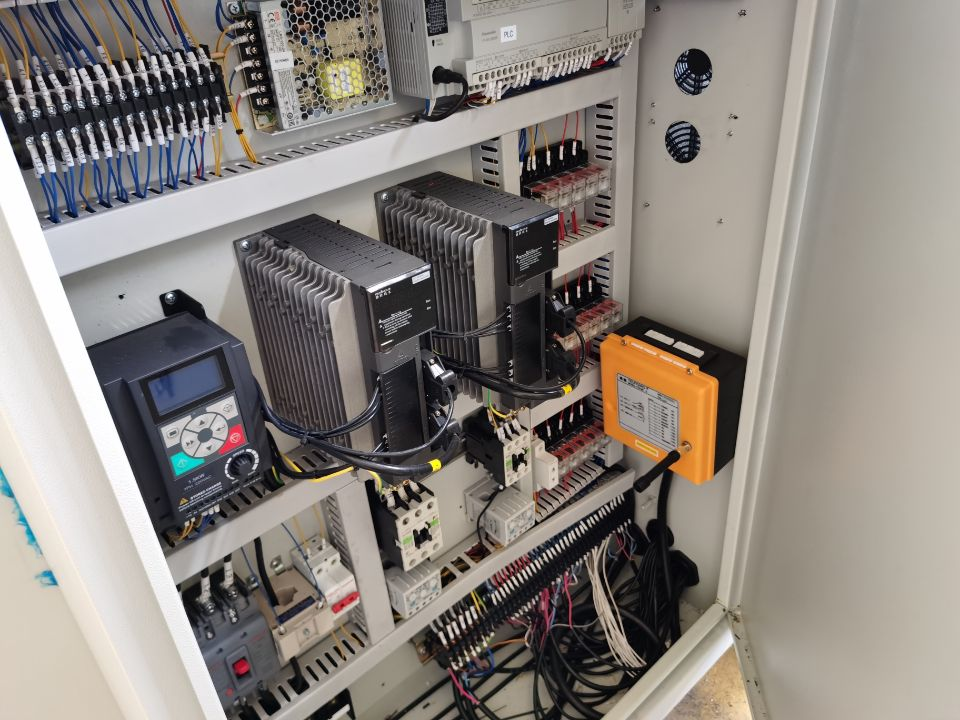 Great Base (GB machine) GBHW-500H Automatic Granite Bridge Saw Machine , The bridge cutting machine table is hydraulic powered in a dimension 3200mm long x 2000mm wide, big enough for gang saw size slabs. Please note we have other model that can be 3500x2100mm table to cut more bigger slab if you need. It can tilt 85 degree for easy slab loading/unloading(all GBHW-400/600/800 bridge saw machine, countertop bridge saw, or GBHW-500L/600L mono block bridge saw, GBHW 3axis bridge saw, GBHW 5 axis bridge saw, CNC bridge saw machine has this function ) and cutter head rotate 360 degree to make a slab all four sides cutting very easy.
Great Base (GB machine) GBHW-500H granite mono block bridge saw machine, The metal body of the bridge saw machine is inner lined with putty and well painted on the surface to protect from rusting. All thick electric cables are held by drag chain to ensure safety and long service life. With detailed electric diagram drawings so client can check the electric wiring and installation easy. Hydraulic tank and main electric cabinet both installed in machine.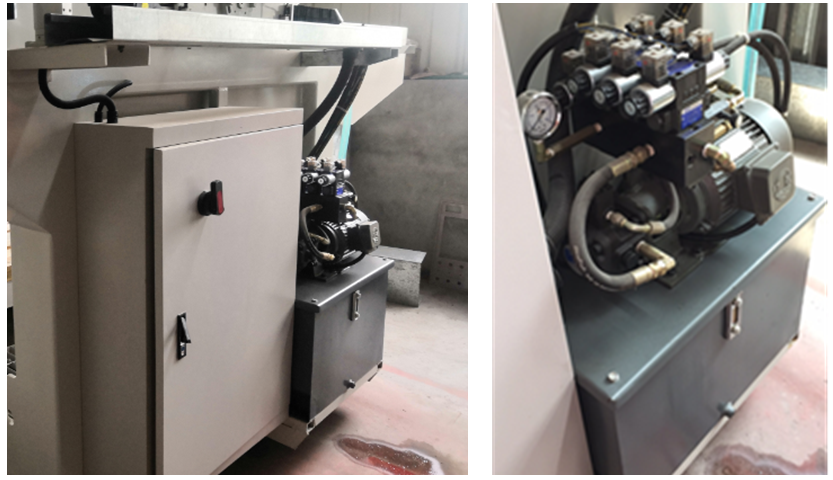 Advantage of GB machine
1)GREAT BASE products 90% is for export, we are China stone cutting machine manufacturer for sale, Great Base (GB machine) GBHW-500H mono block granite and marble bridge type edge cutting machine is widely sold to USA, CANADA, the cutter structure is different than other normal bridge saw, cutter head can do 360degree rotating, double servo motors adopted in this stone cutting machine, The crossbeam is new designed and different than other bridge saw, is more heavy duty, and produced for many years, with stable performance and high precision cutting, very good for big gangsaw slab cut to countertop, kitchen top, wash basin, table top and other slab that Max.3500x2100mm big slab..
2)Great Base (GB machine) Great Base (GB machine) GBHW-500H mono block granite and marble bridge saw cutting machine price cheap,adopting advanced world famous brand components in electric parts .
Main PLC : PANASONIC, Japan
Servo motor (two pcs): DEALOUR SERVOR, CHINA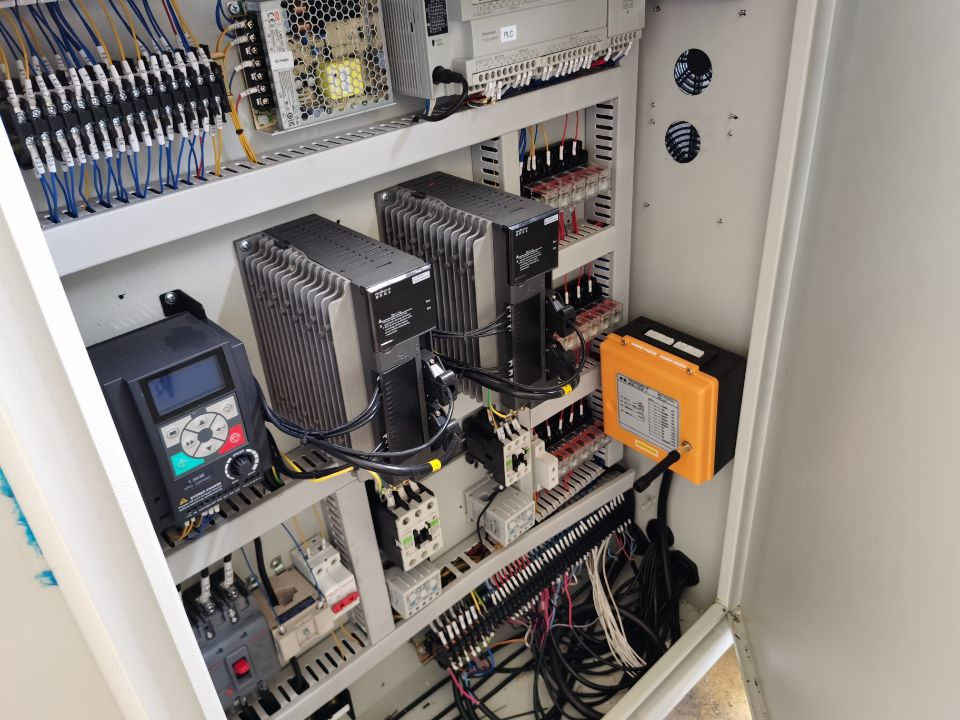 Or we can adopt the more higher cost famous brand electric parts according to clients' requirements.
3) Great Base (GB machine) GBHW-500H marble granite bridge cutting machine manufacturer, we have sold many places, you can see the working performance maybe near to you, just let send us email,we will suggest to you.
4) We are professional stone processing machine manufacturer located in XIAMEN, CHINA, nearly 20 years in stone processing machine industry, our machines are working in more than 60 countries, hot sale bridge saw GBHW series, best polishing machine GBLXM series, Multi disc stone cutting machine GBQQJ series, we can supply different series machines for small,middle, and big stone processing factory, including big stone cutting machine, block cutting machine, granite stone cutting machine, auto stone polishing machine, floor polishing machine, bridge cutting machine from China, marble bridge saw, granite bridge saw also can suggest clients the most suitable for him. we know what kind service need for our abroad clients. Professional service and timely after service is very important for abroad clients. Great Base (GB machine)GBHW-500L/600L mono block granite and marble bridge stone cutting machine is the most common and widely use hot sale bridge saw machine , very suitable for granite marble tiles edge cutting.
More detailed machine parts photos:
Machine finished and testing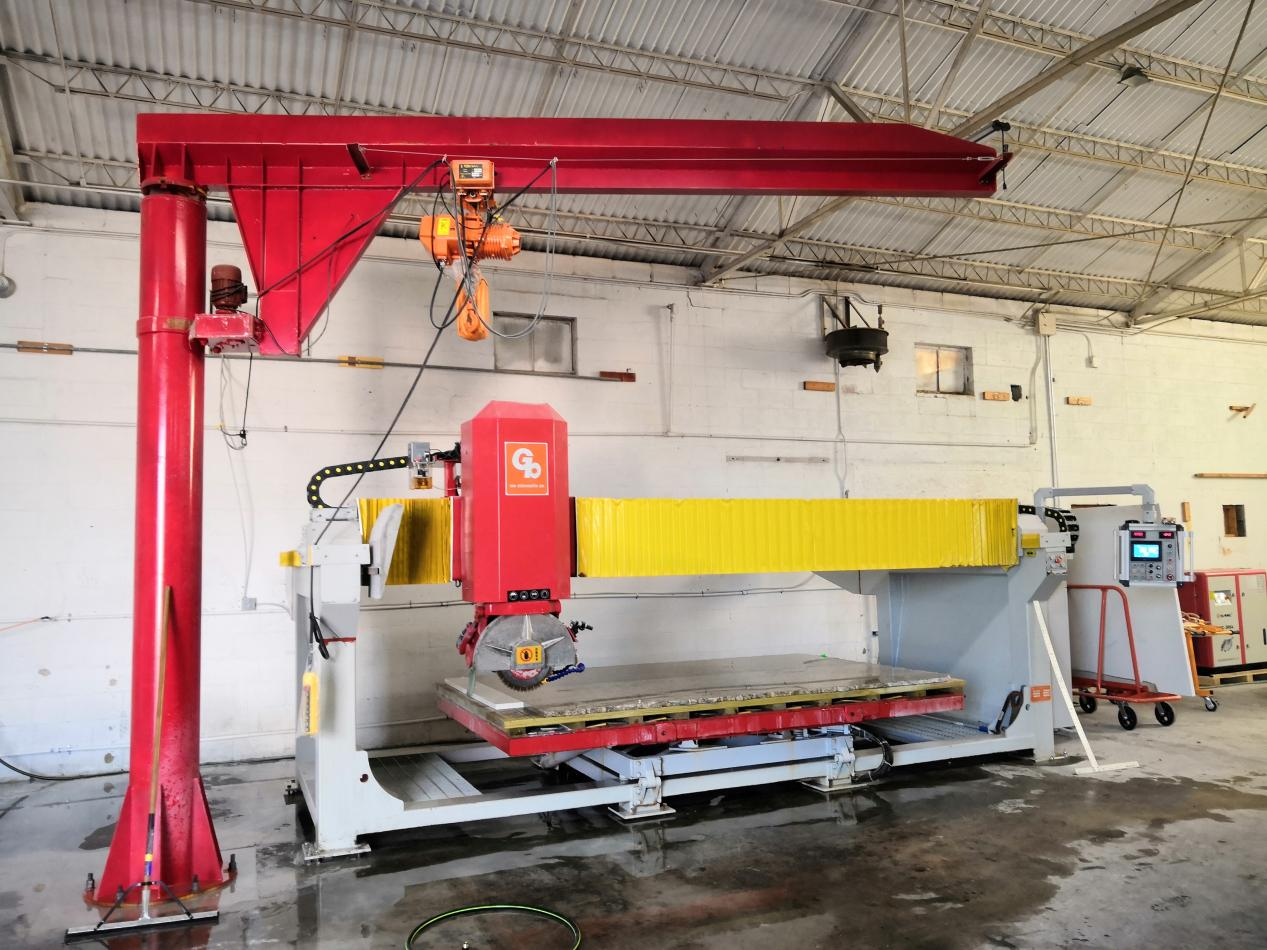 GBHW-500H full set with jib crane.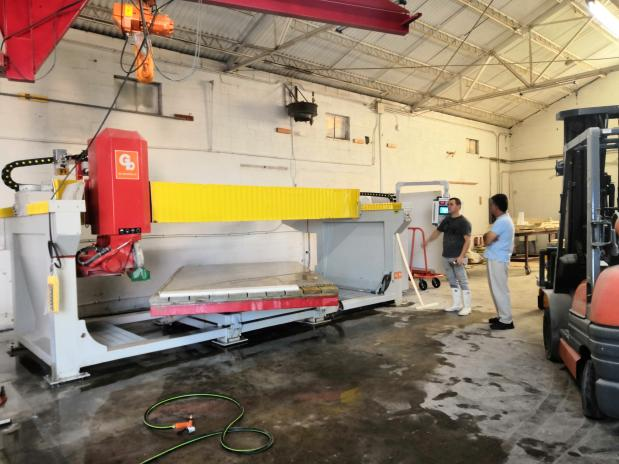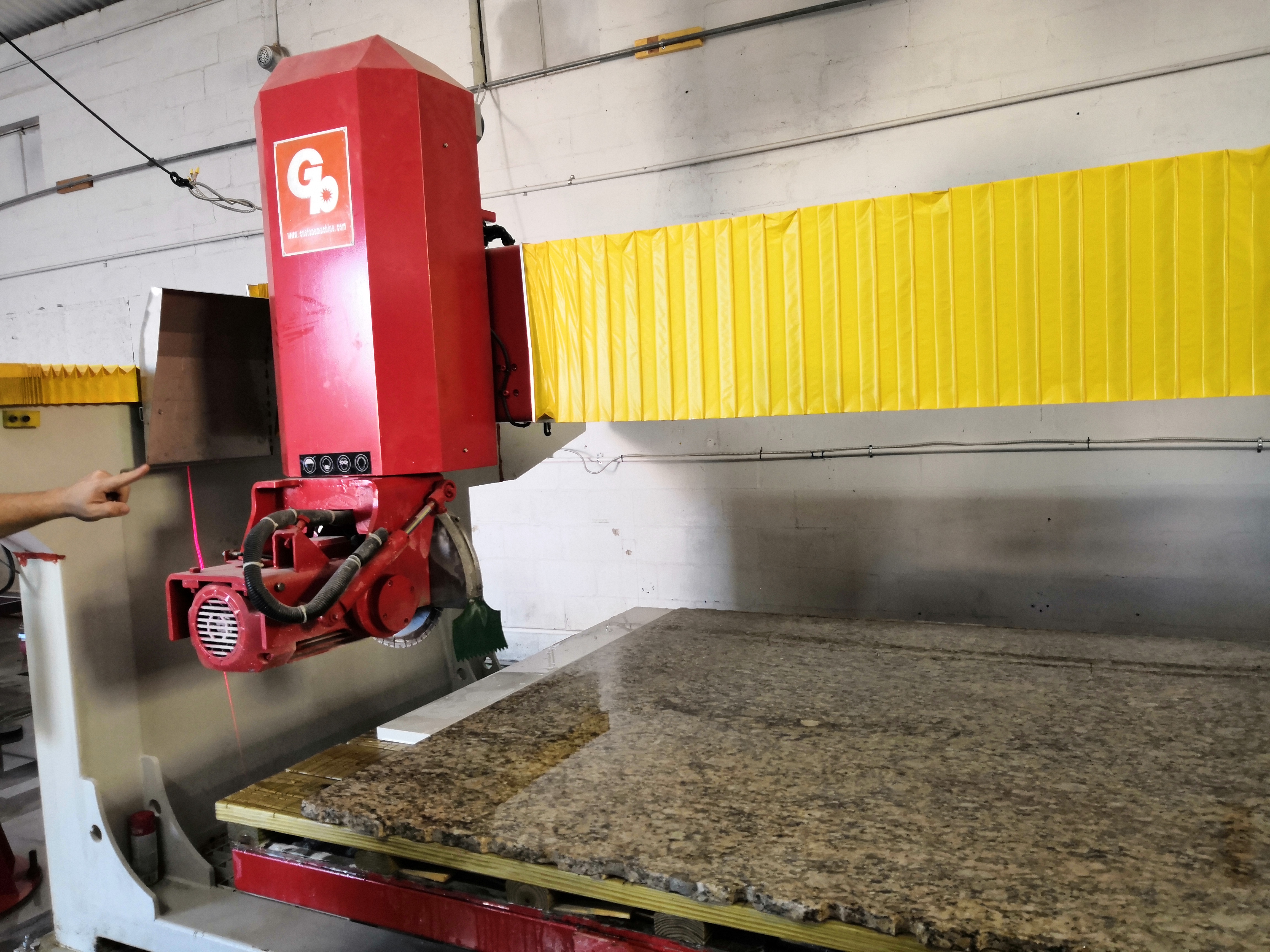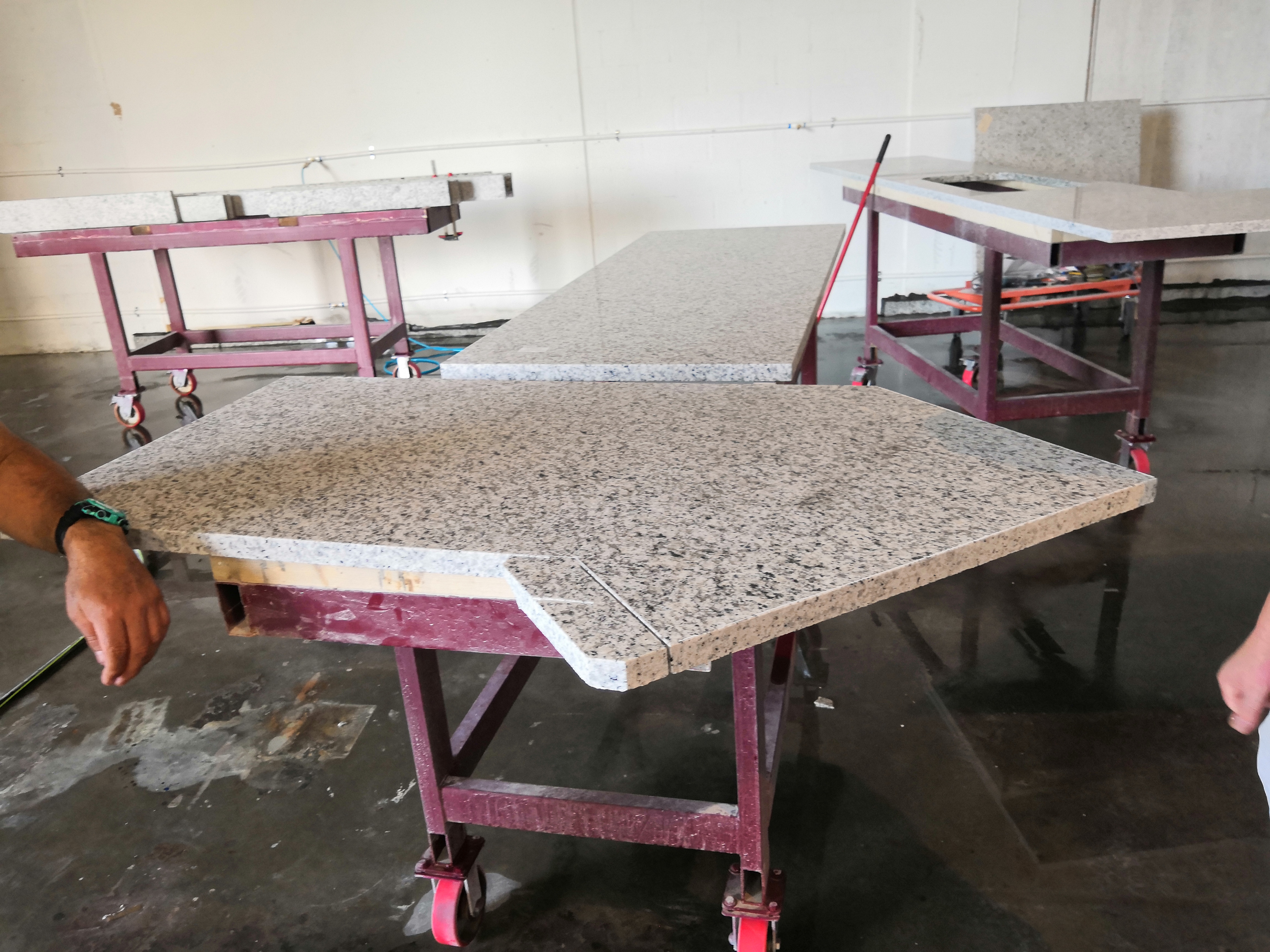 Cutter head rotating 360degree and cut from middle of slab.
Our Service
Pre-Sales Service
* Inquiry and consulting support.
* Sample testing support.
* View our Factory.
After-Sales Service
* Training how to install the machine, training how to use the machine.
* Engineers available to service machinery overseas.
FAQ
1. Do you have more stone machines?
Yes, we can produce all series of stone processing machines with competitive price and high quality.
2. Do you have agent?
We don't have agent as we all sell directly to our customer, in this way, the customer can get lowest cost.
3. How much is this machine?
Please tell me your stone is granite or marble, the size, your destination port, so that I can quote you best price.
4. How long can I get my product?
Normally it takes 30 days to produce our products.